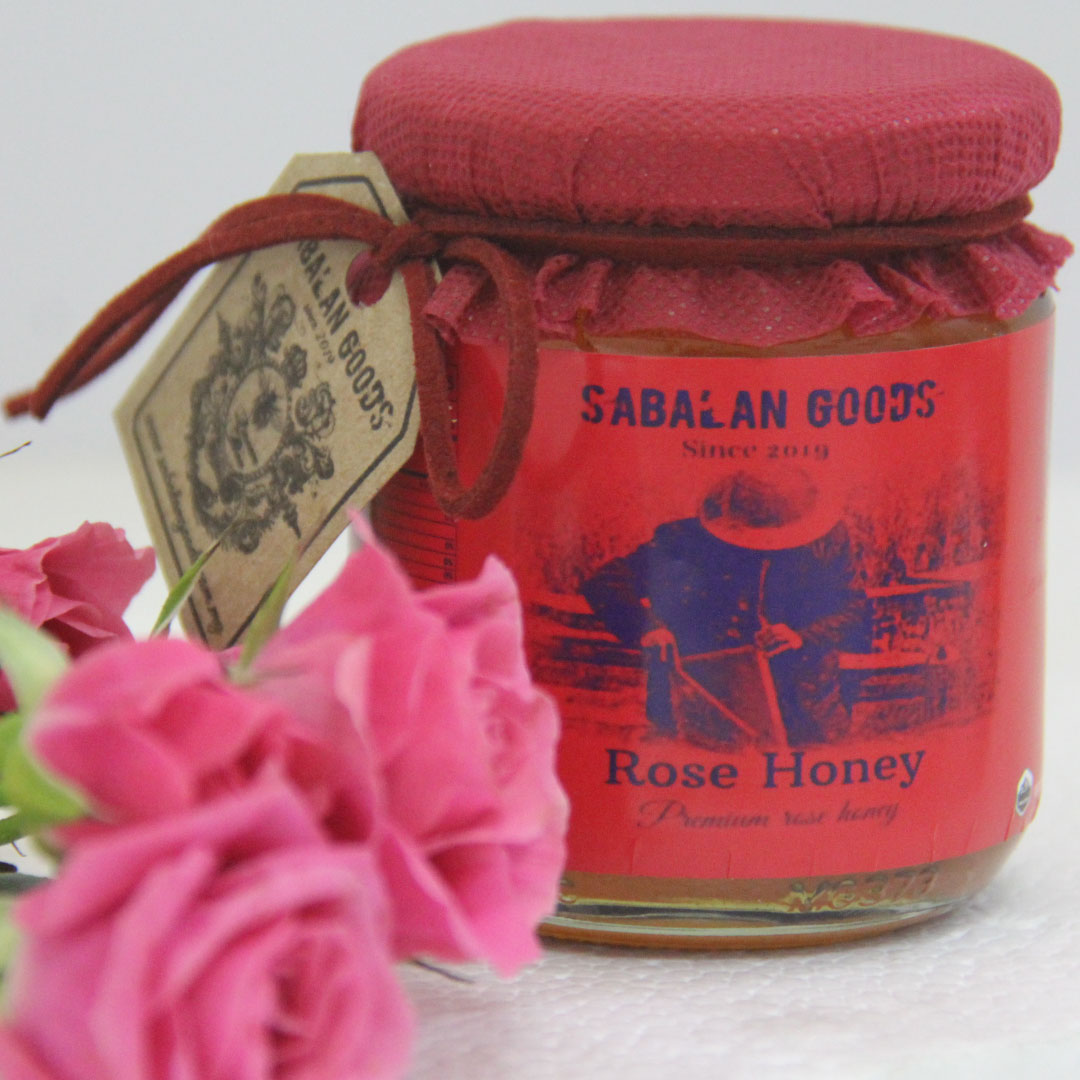 Premium Rose honey is one of unique honey that rarely to find in international honey market. SABALAN GOODS Premium Rose honey is harvested in the remote's areas region of Iran. Before the roses are picked, the bees travel from flowers to flowers, collecting the rare and precious nectar of these roses for our unique and premium SABALAN GOODS Rose honey.

Unlike other floral honey, this honey is not infused with flavour or scent of the rose. Rather the bees who produce this rose honey, feed exclusively from fresh roses flowers in order to produce this prestigious, premium, totally unique, extremely nutritious and luxurious honey. The taste, color, and scent of this honey are truly unlike any other.

This pure rose honey contains a high concentration of vitamin C. It's a great remedy to maintain a healthy body.